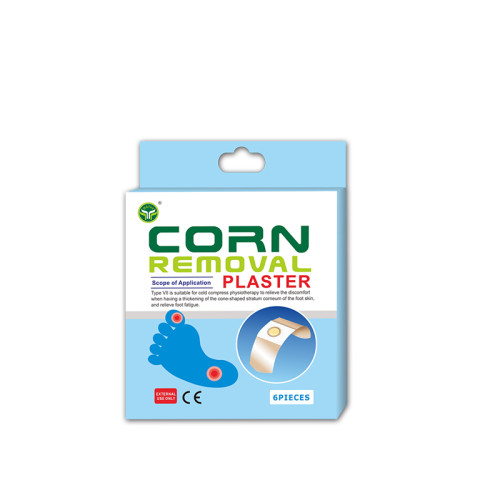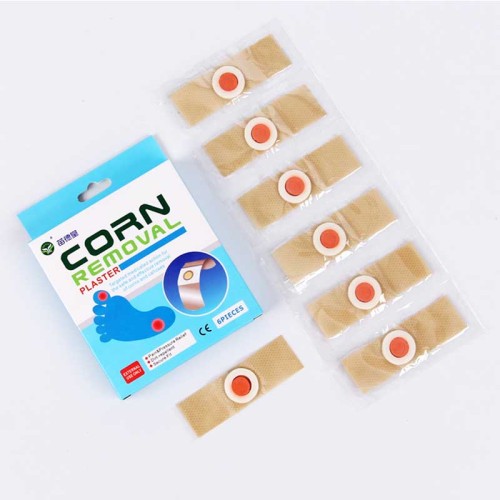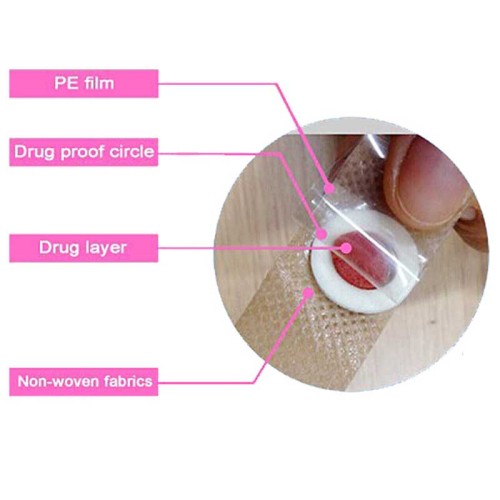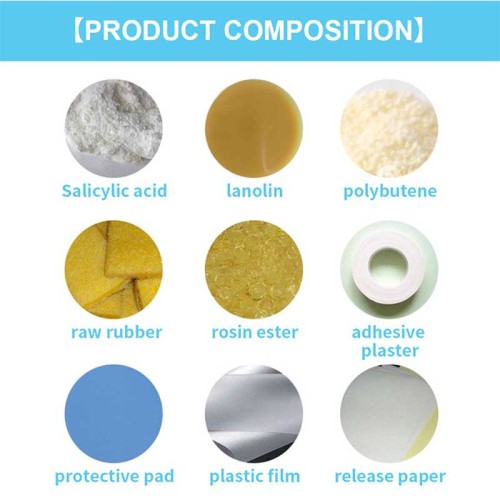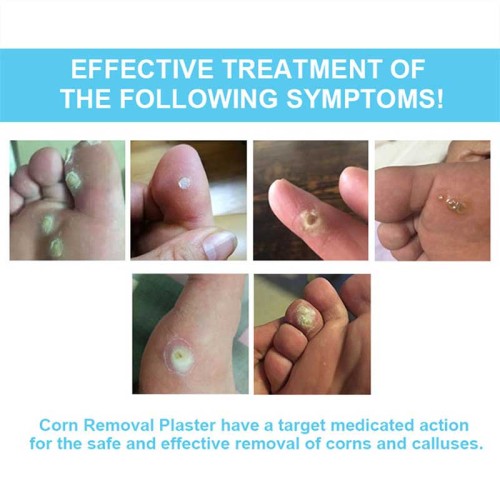 Description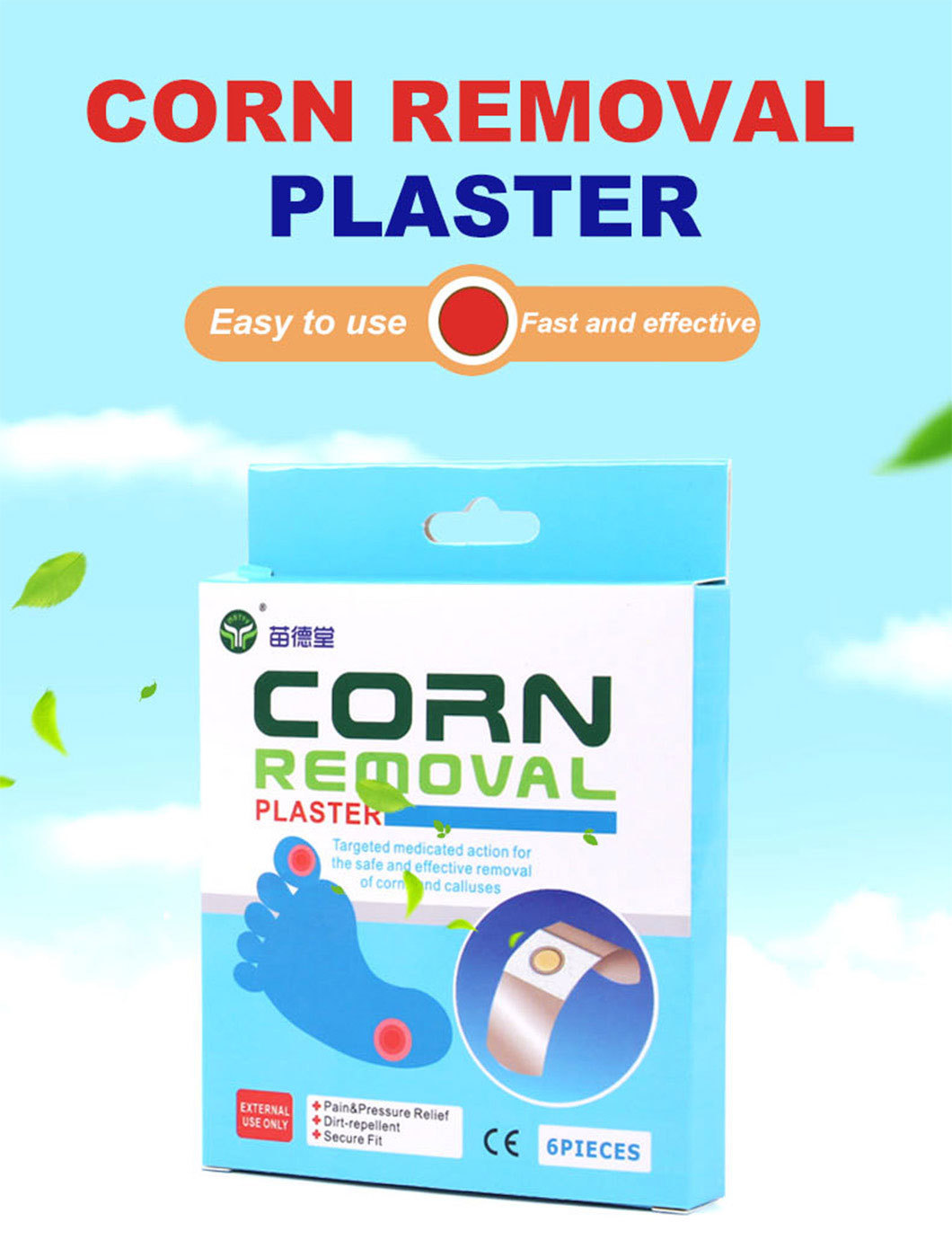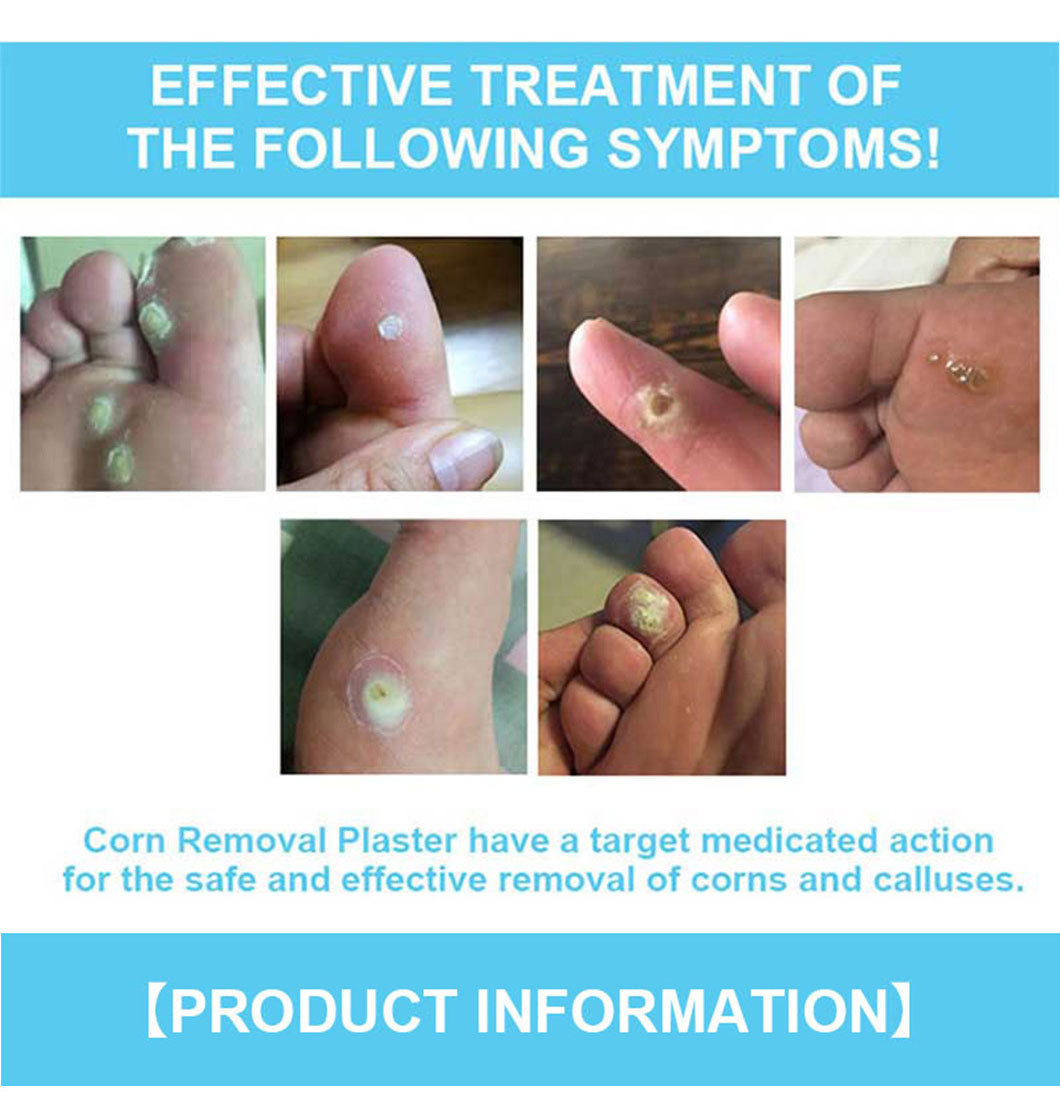 Product Name: Corn Removal Plaster
Pain&Pressure Relief, Waterproof, Dirt-repellent, Secure Fit
Corn removal plaster has a Targeted medicated action for the safe and effective removal of corns and calluses.
Materials: Salicylic acid adhesive plaster (Salicylic acid, Phenol, Polyvinyl alkyl, Titanium dioxide,
Antioxidant, Lanolin, Vaseline, Hard paraffin, Hot Glue), adhesive plaster, protective pad, plastic film, release paper.
Directions for use:

1. Soak affected area(s) in warm water, dry well.
2. Apply medicated pad directly over corn for 2~3days till corn becomes soft.
3. Remove the plaster and soak affected area(s) in warm water to remove corn.
4. Repeat treatment daily until corn can be removed.
5. Do not use for more than two weeks, unless your doctor tells you to.
Caution:
*Not recommended for diabetics.
*Do not use if allergic to Aspirin.
*Stop using this product if skin irritation occurs and consult a doctor immediately.
*Contains latex which may cause allergic reaction.
*For external use only.