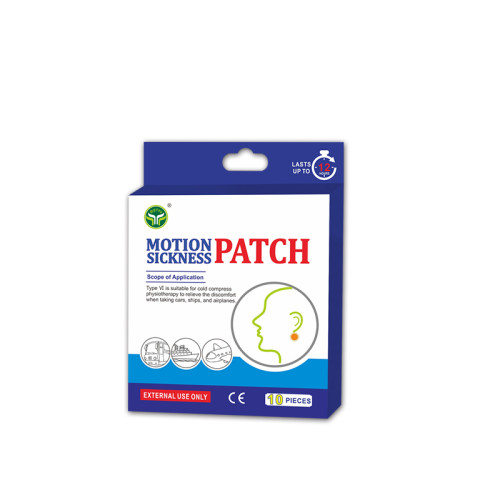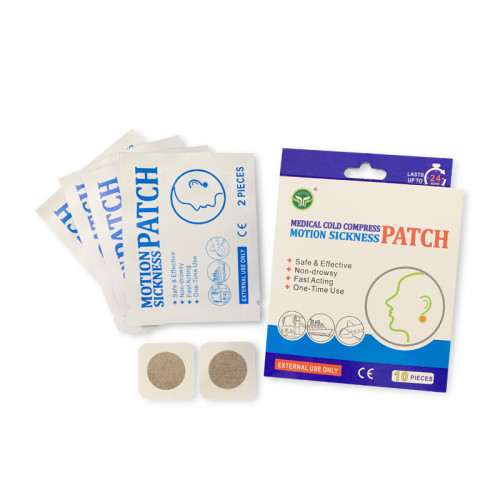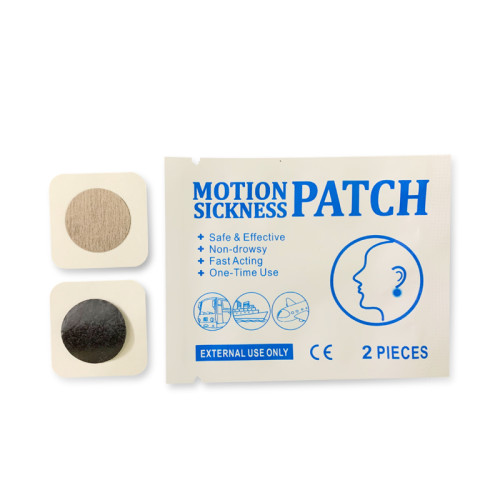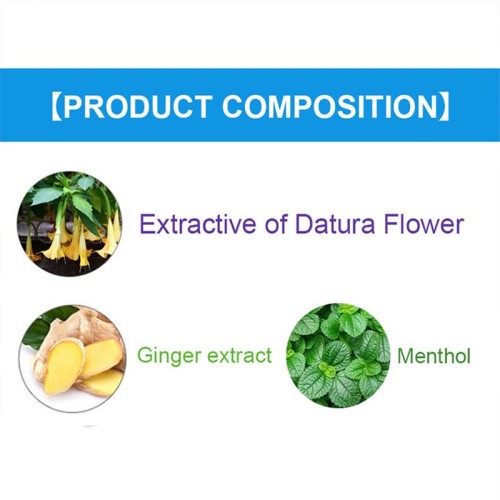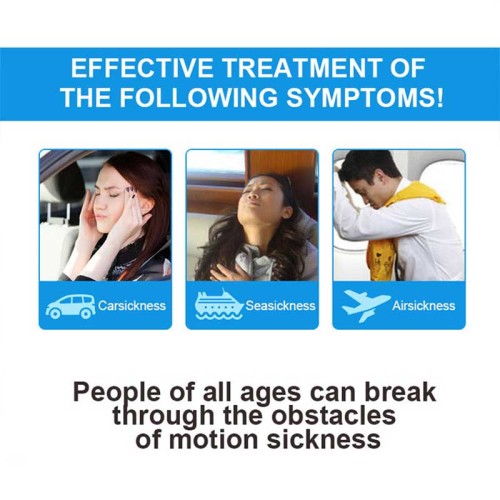 Description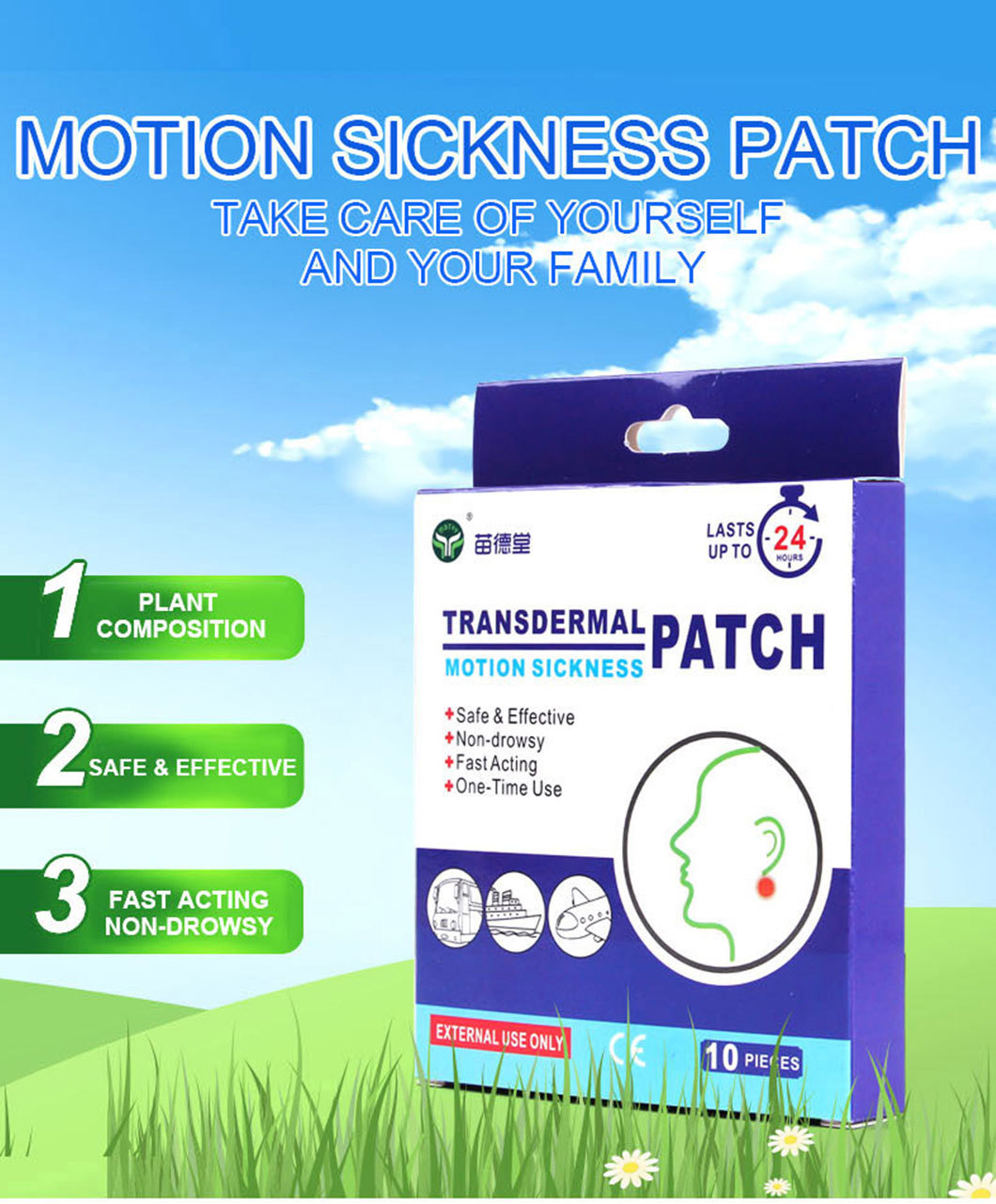 Product Name: Motion Sickness Patch
Safe & Effective, Non-drowsy, Fast Acting, One-Time Use, EXTERNAL USE ONLY
Main Ingredients: Extractive of Datura Flower, Ginger Extract, Menthol etc.
Indications: Relieve the vomiting, nausea, dizziness, anorexia, and other sickness symptoms caused by taking cars, ships, planes, trains and other means of transport.
Directions:
1. Apply it at least 0.5 hours before the activity to prevent nausea and vomiting.
2. Tear the protective layer of the patch, adhere the adhesive layer to the skin on a hairless area behind one ear.
3. 1~2 patches per time. The effect of every patch will last about 12-24 hours.
Caution:
*For external use only.
*Do not apply around the eyes, mucous membranes, wounds or inflamed skin.
*Discontinue use if skin irritation develops.
*Pregnant women, nursing mothers, children and any person with allergic reactions (such as rash, redness, itching, and eruptions) to this product should consult a physician before use.