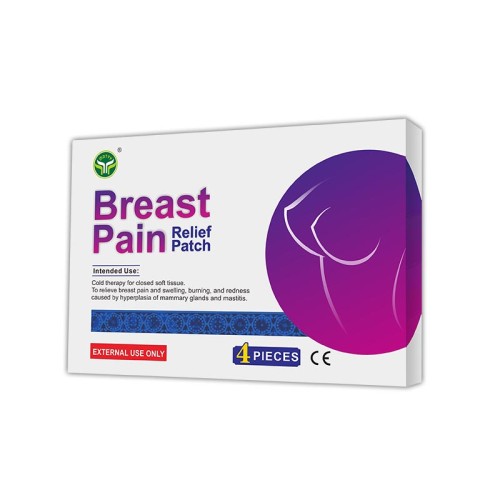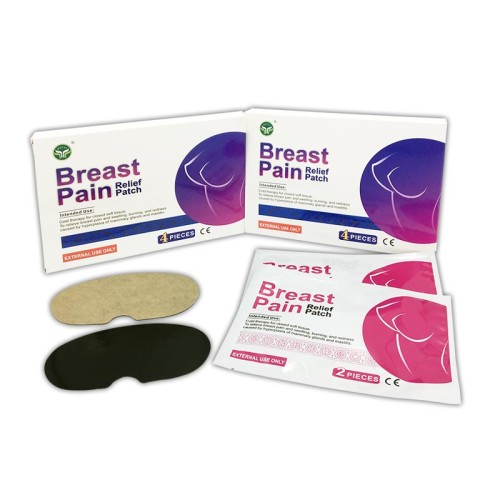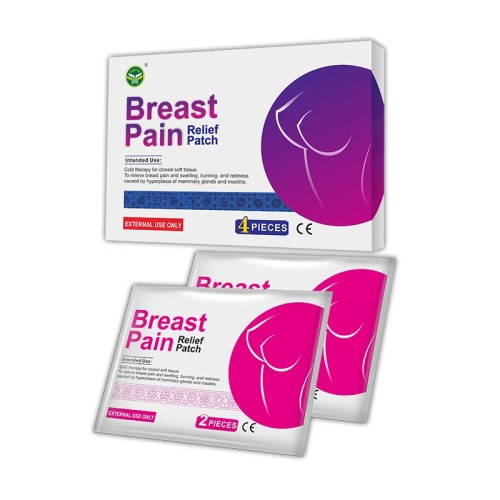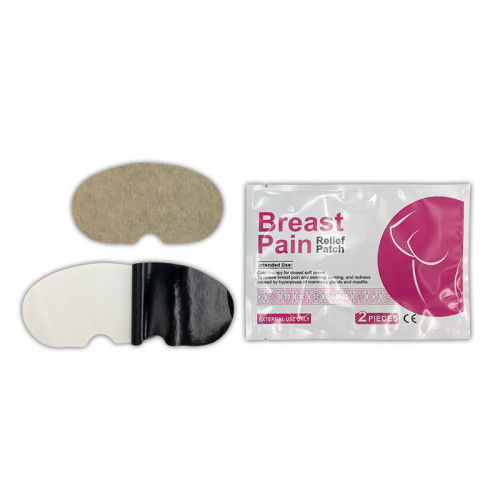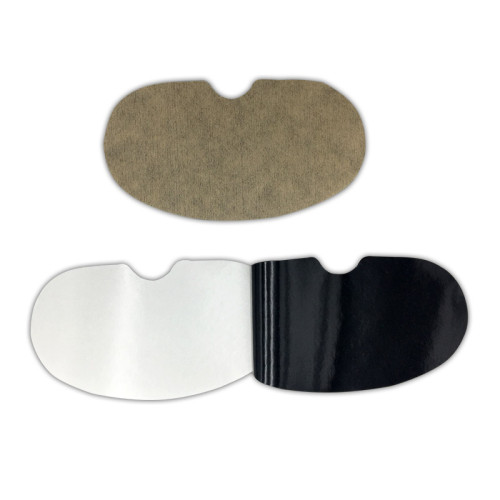 Description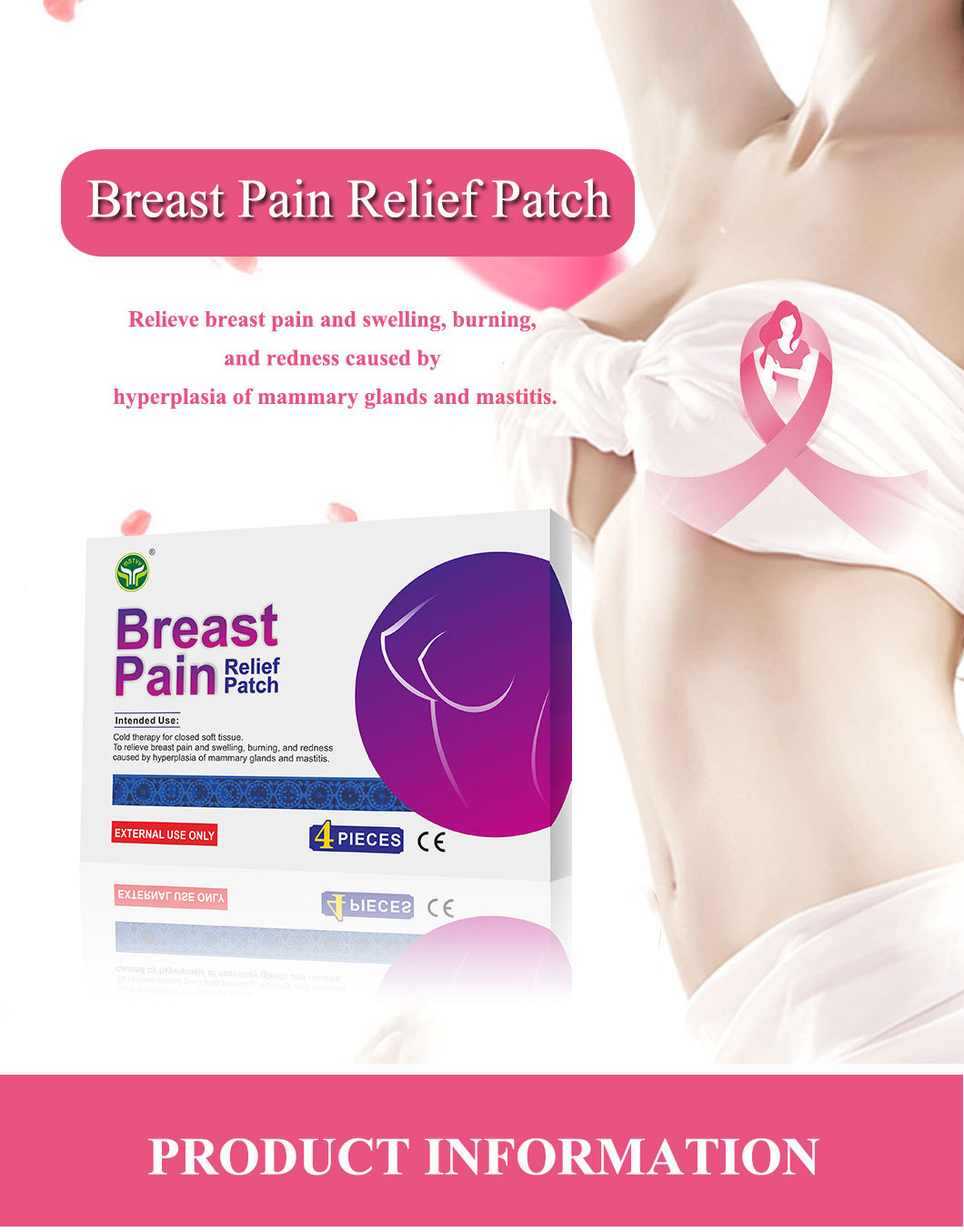 Product Name: Breast Pain Relief Patch
Product Description: This product is composed of a backing layer, natural rubber or hot melt adhesive layer, and anti-sticking layer.
Intended Use: Cold therapy for closed soft tissue. To relieve breast pain and swelling, burning, and redness caused by hyperplasia of mammary glands and mastitis.
Directions for Use:

For external use only.Before use, wash and dry skin, take out the patch and remove the anti-adhesion layer, and apply the patch on the affected area.
Apply 1 or 2 patches to affected area once a day, replace it every 12 hours, 7~10 days for one course of treatment.
Contraindications, Precautions, Warnings and Reminders:
1. People who are allergic to this product are prohibited to use this product;
2. People who have skin ulcers are prohibited to use this product;
3. Pregnant women are prohibited to use this product;
4. This product is for external use, do not take it orally;
5. In case of adverse reactions: skin redness, rash, blisters, etc. should stop using this product.