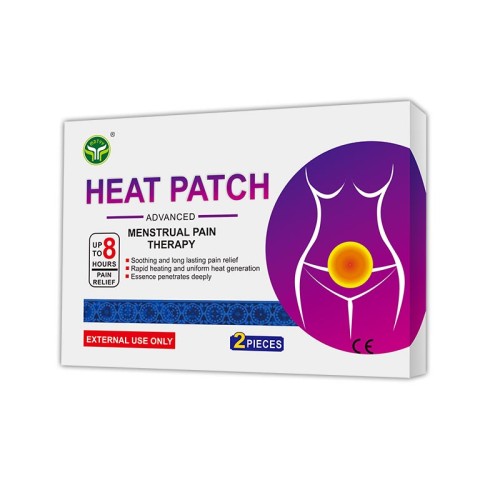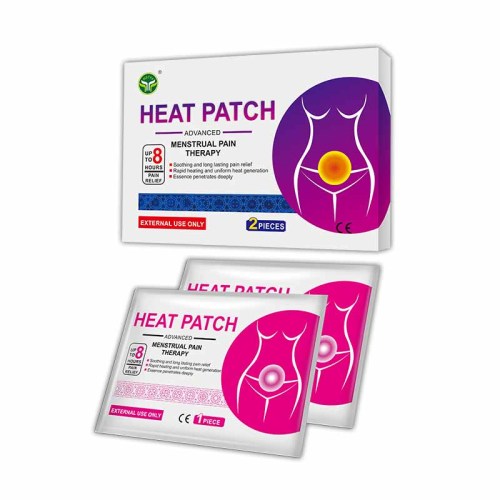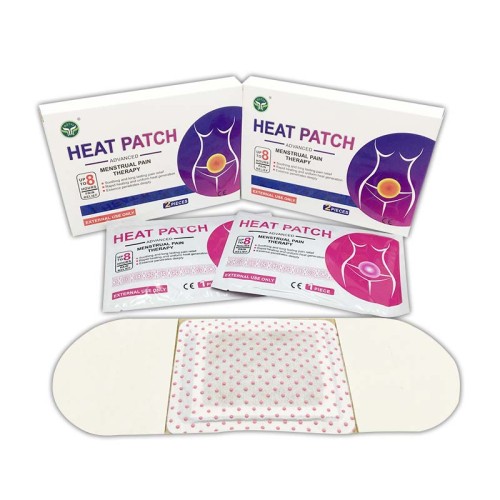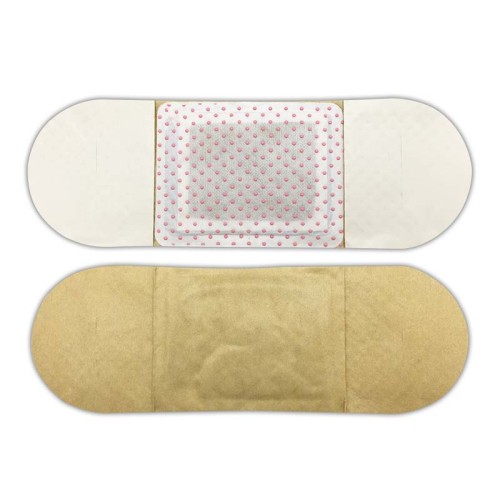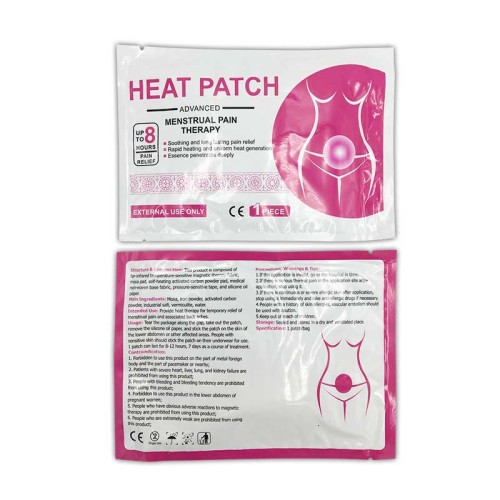 Menstrual Pain Relief Heat Patch
Description
Menstrual Pain Relief Heat Patch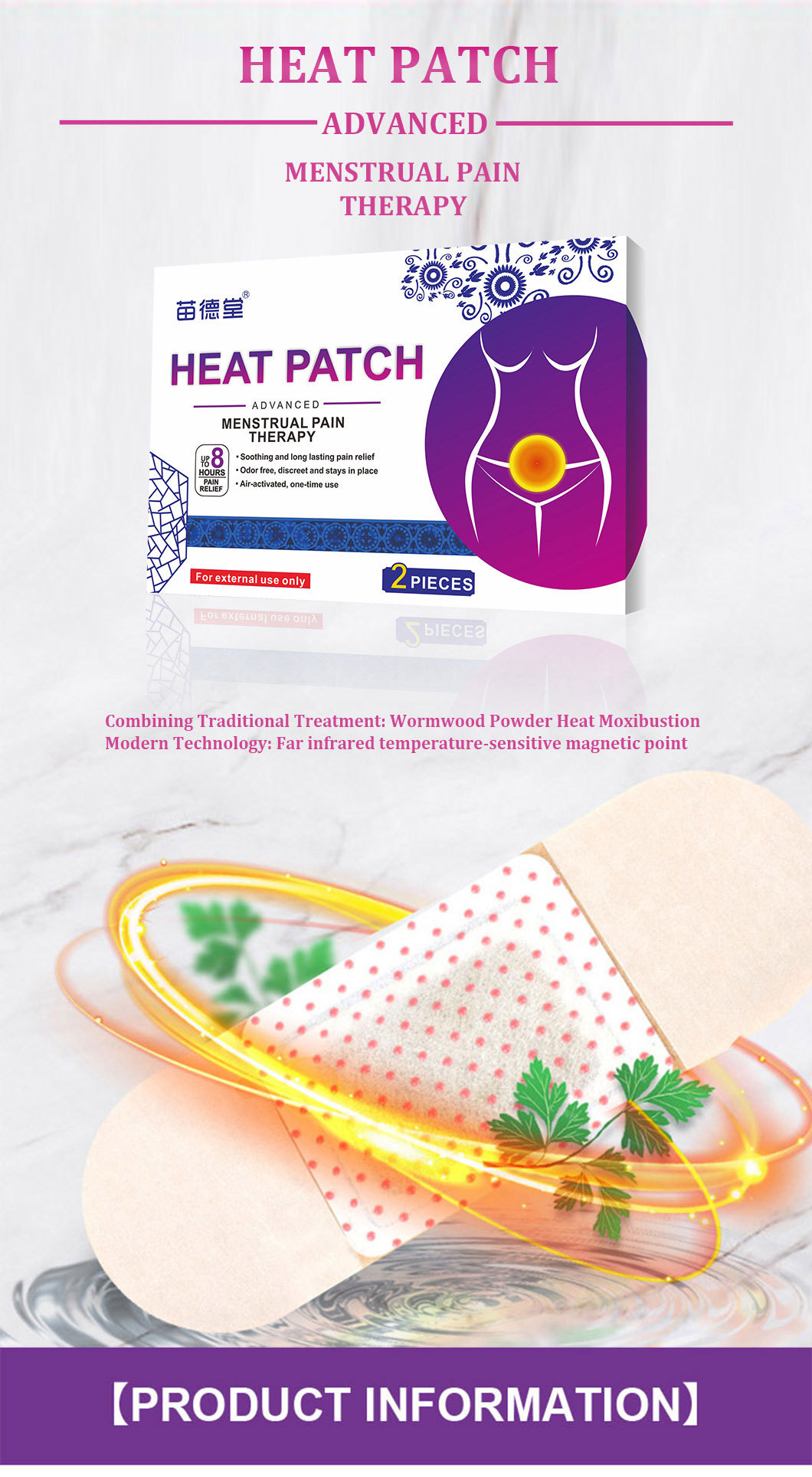 Product Name: Menstrual Pain Relief Patch
Structure & Composition: This product is composed of far-infrared temperature-sensitive magnetic therapy fabric, moxa pad, self-heating activated carbon powder pad, medical non-woven base fabric, pressure-sensitive tape, and silicone oil paper.
Main Ingredients: Moxa, iron powder, activated carbon powder, industrial salt, vermiculite, water.
Intended Use: Provide heat therapy for temporary relief of menstrual pain and associated back aches.
Usage: Tear the package along the gap, take out the patch, remove the silicone oil paper, and stick the patch on the skin of the lower abdomen or other affected areas. People with sensitive skin should stick the patch on their underwear for use. 1 patch can last for 8-12 hours, 7 days as a course of treatment.
Contraindication:
1. Forbidden to use this product on the part of metal foreign body and the part of pacemaker or nearby;
2. Patients with severe heart, liver, lung, and kidney failure are prohibited from using this product;
3. People with bleeding and bleeding tendency are prohibited from using this product;
4. Forbidden to use this product in the lower abdomen of pregnant women;
5. People who have obvious adverse reactions to magnetic therapy are prohibited from using this product;
6. People who are extremely weak are prohibited from using this product;