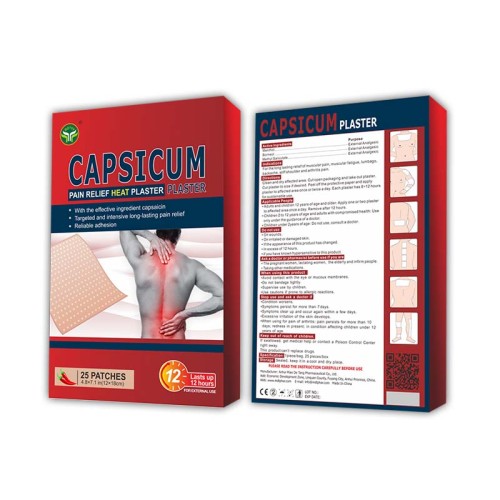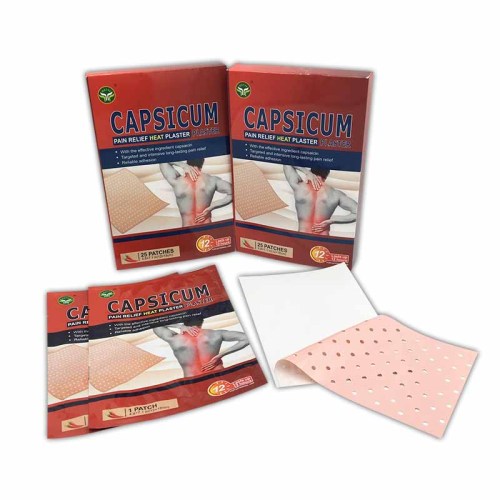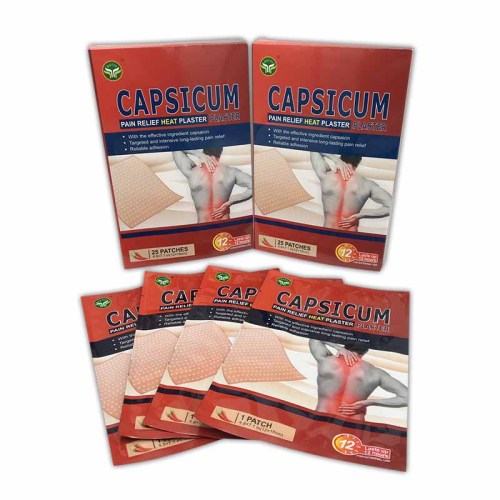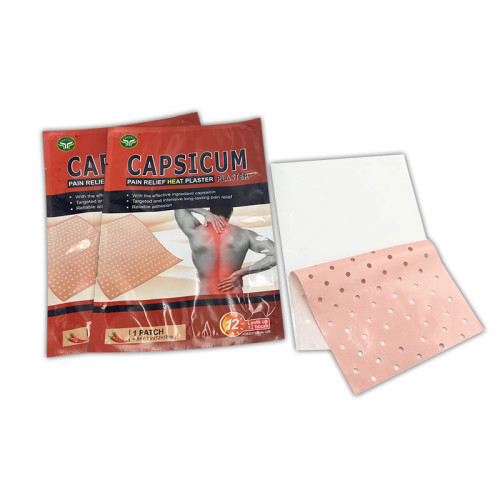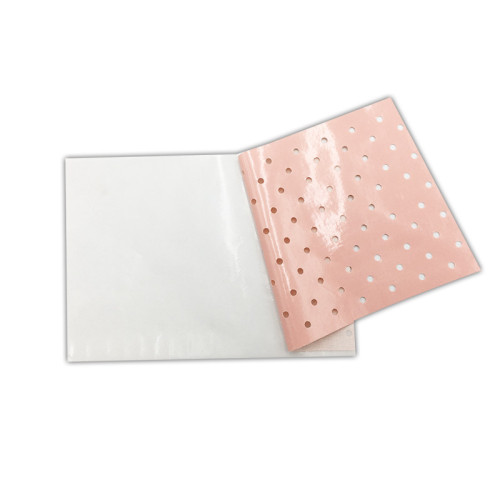 Pain Relief Capsicum Heat Plaster
Description
China Medical Porous Large Hot Pain Relief Capsicum Tiger Heat Rheumatism Plaster For Pain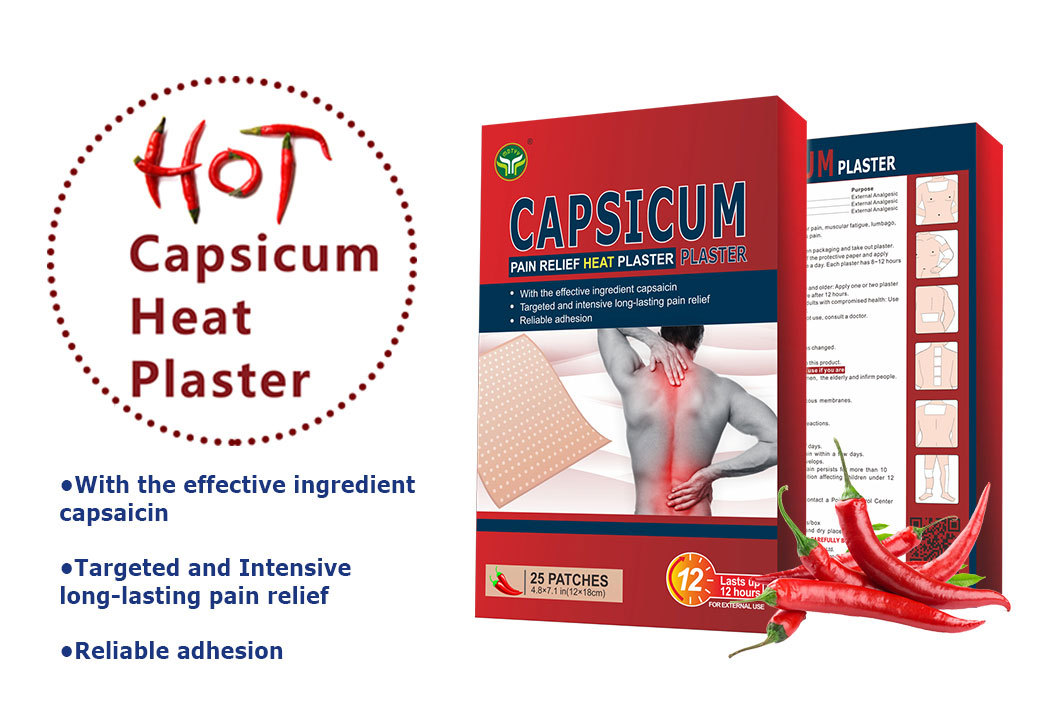 Product Name: Capsicum Plaster(PAIN RELIEF HEAT PLASTER)
●With the effective ingredient capsaicin
●Targeted and intensive long-lasting pain relief
●Reliable adhesion
Active Ingredients Purpose
Capsicum Extract ..................................................External Analgesic
Menthol ...........................................................External Analgesic
Methyl Salicylate..................................................External Analgesic
Indications
For the long lasting relief of muscular pain, muscular fatigue, lumbago, backache,
stiff shoulder and arthritis pain.
Directions
Clean and dry affected area.Cut open packaging and take out plaster.
Cut plaster to size if desired. Peel off the protective paper and apply plaster
to affected area once or twice a day. Each plaster has 8~12 hours for sustainable use.
Applicable People
●Adults and children 12 years of age and older: Apply one or two plaster to affected area once a day. Remove after 12 hours.
●Children 2 to 12 years of age and adults with compromised health: Use only under the guidance of a doctor.
●Children under 2years of age: Do not use, consult a doctor.